REGISTER NOW FOR A MAGICAL GODDESS SUMMER--GET THE FREE AFRICAN GODDESS INITIATION FESTIVAL
PLUS
THE SELF-LOVE STARTER KIT
The Goddess Initiation Self-Love Starter Kit is all about embodying the goddess within and a jump start to get you on the path with alignment with your divine, feminine energy. Every part of this journey is designed to raise your vibration to the frequency of manifestation and creation.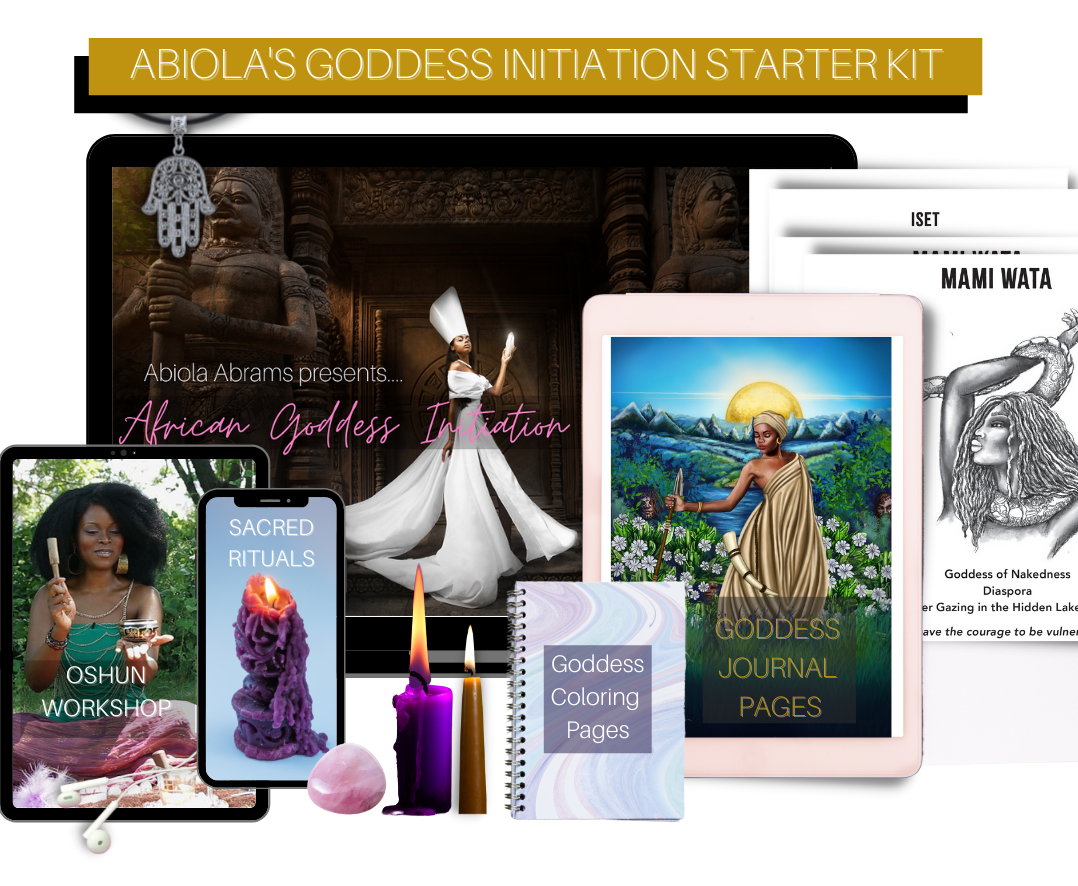 This divine feminine deep dive starts off with the 90 minute empowerment workshop Goddess Oshun's Secrets, a transmission of the Yoruba West African orisha of love and beauty. Plus, you are given access to The Goddess Self-Love Self-Renewal Blessing Ritual.
The Goddess Initiation Self-Love Starter Kit also includes printable self-care journal and goddess coloring pages, as well as a playlist based on my Hay House book, African Goddess Initiation: Sacred Rituals for Self-Love, Prosperity and Joy and Enter Your Goddess Temple meditation program.
PLUS---
Sign up now and get access to the African Goddess Initiation Summer Fest to celebrate the launch of the new book!