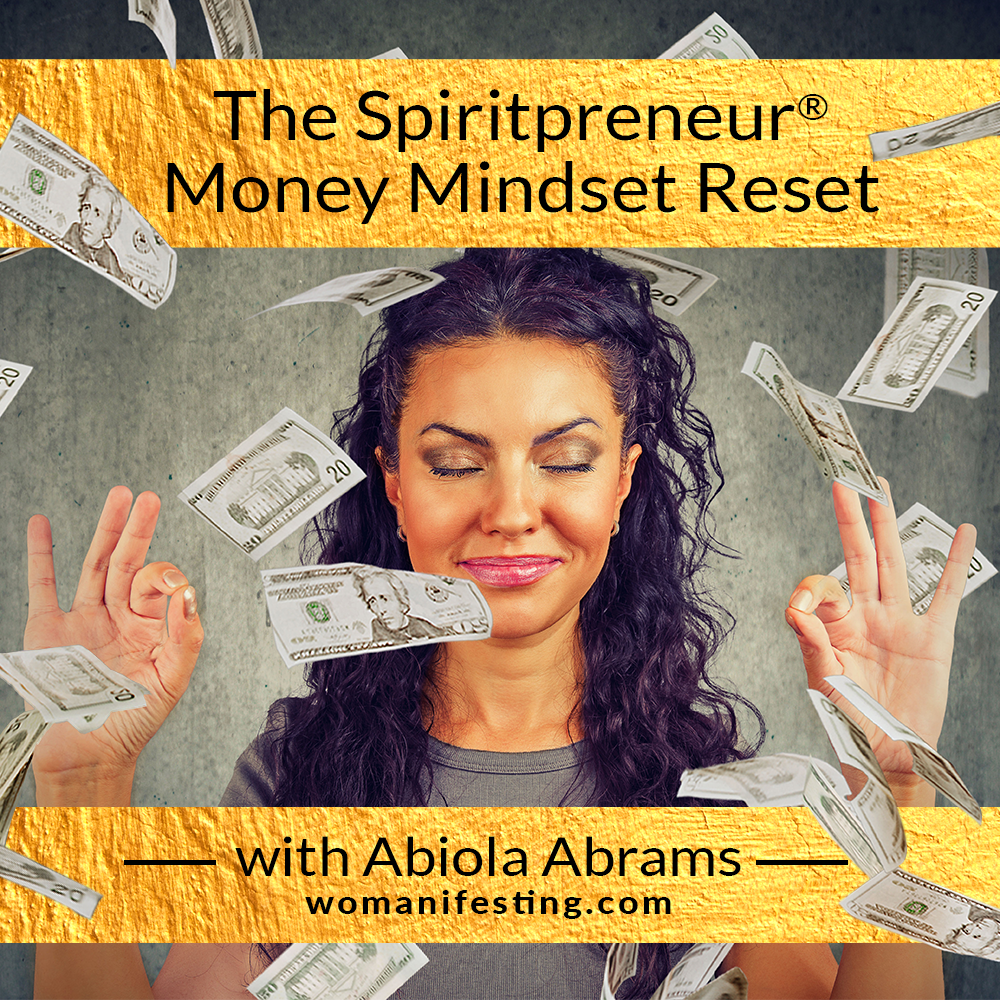 Welcome,
My Gorgeous Spiritpreneur Goddess~

LET'S TALK, REAL TALK, ABOUT YOUR MONEY...

Are you overwhelmed by self-sabotage?
Is all of your money talk about #TheStruggle?
Are you financially stuck and under-earning?
It's time for you to
BREAK FREE FROM THE SHACKLES
OF YOUR MONEY MINDSET
The Spiritpreneur™ Money Mindset Reset Summer Camp is a powerful 6-week program especially created to help Spiritpreneur™ Goddesses dismantle and dissolve your money blocks, reset your money mindset and mentality, raise your abundance alignment, and shift the limiting beliefs that are keeping you under-earning and playing small.
This is the login page for clients who have already booked the program.
If This Goddess Is Doing It, So Can You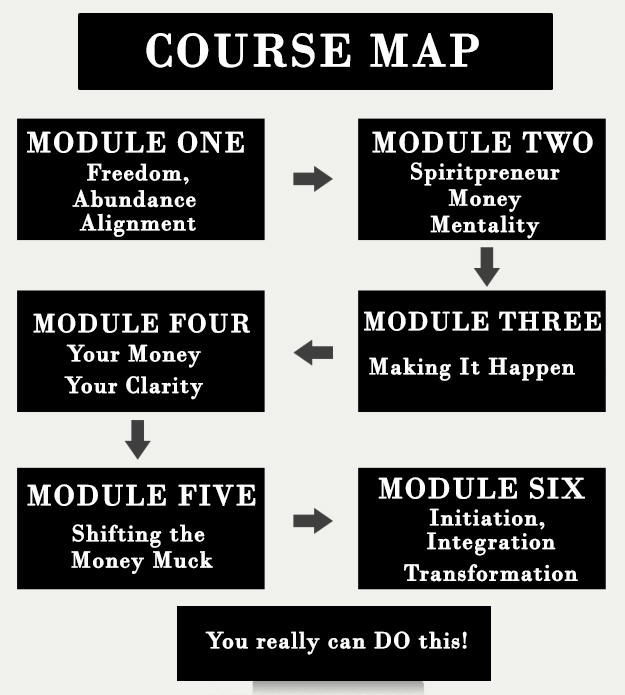 What is the secret behind the Money Mindset Reset?
This program is NOT about a money making scheme or gimmick.

This program is about freeing yourself from the money mentality that is keeping you stuck.
Q: What do you believe you would have to sacrifice in order to have more money?
Q: Why do you believe that you don't have the relationship you deserve with money?


YOUR BEST THINKING GOT YOU TO THIS PLACE.
IF YOU WANT SOMETHING DIFFERENT, YOU MUST DO SOMETHING DIFFERENT.

YOU CAN DO THIS.
---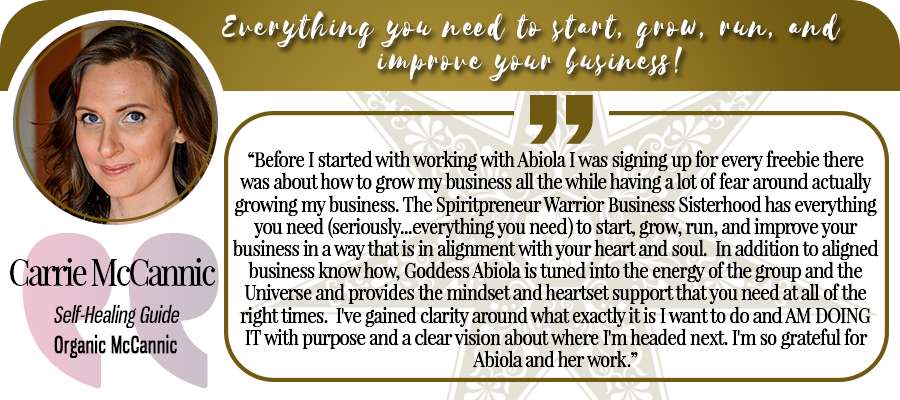 Course Curriculum
Welcome to the Money Mindset Reset Camp
Available in days
days after you enroll
Money Mindset Reset Camp - Getting Started
Available in days
days after you enroll
Money Log: Money Tracking Playbook
Available in days
days after you enroll
Your Instructor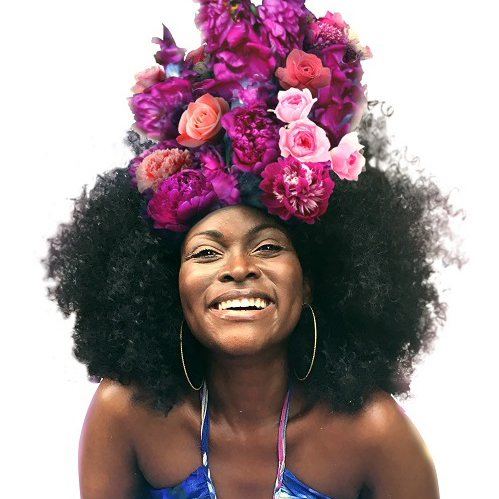 Hi, I'm Abiola! It is time for you to be seen, be heard, and create a movement. Are you IN?
----
Self-Worth Midwife Abiola Abrams is a spiritual success mindset coach, advice columnist, and transformational speaker who is passionate about empowering conscious women leaders.
Her empowerment tools include books, courses, meditation albums and goddess affirmation cards. Abiola gives advice on moving past fear on networks like the Discovery Channel and diverse organizations from Cornell University to London's College of Psychic Studies.
This summer she will be making her Omega Institute debut with a 5-day spiritual healing retreat called "The Goddess Unmasked: Stop Hiding in Your Own Life." Find her blogs, vlogs and podcasts at Womanifesting.com

---
THERE IS A DIFFERENT WAY TO LIVE YOUR LIFE.
If any of the following rings a bell, there is a reason...
If you feel like an impostor who could be found out at any moment, there is a reason.
If you feel like you've been stuck in the same money place for a long time, there is a reason.
If you feel uncomfortable setting fees or asking for money, there is a reason.
If you feel unscrupulous when you're trying to sell your magical services, programs, products, there is a reason.
If the idea of asking for a lot of money in exchange for your hard work seems daunting, there is a reason.
If all of this money talk makes you feel sick or overwhelmed… there is a reason.



These sounded familiar to me too, and I can seriously relate to your feelings of unfulfillment, which is why I created this program just for you.
---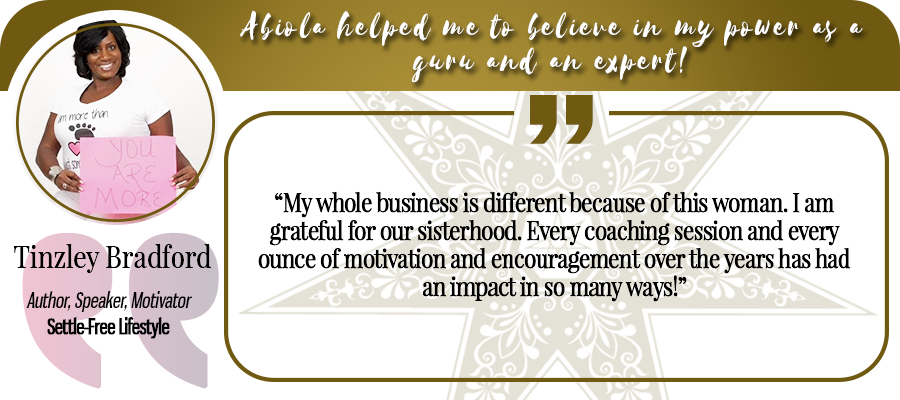 ---